This is an overview of market activity for the previous week. The full Market Wrap is available only to participants and viewers of the subscription emsTradepoint platform. Find out more about becoming a participant, or gaining view-only access.
Market Performance
Traded volume on the market increased by 63% last week, to 283 TJ.
We saw monthly brokered strips traded for May to September, 1,000 GJ/day at $12.80.
Delivered volume fell again compared to last week, down 32% to 232 TJ.
Prices were higher last week. Delivered VWAP increased by 13% to $10.59.
Both FRMI and FRQI increased last week, to $9.70 for FRMI, and $9.01 for FRQI.
Gas generation fell by 10% last week, making up 9.7% of the electricity generation mix.
The price separation between North and South Island electricity prices closed slightly last week. Average prices were at $91.60/GJ and $69.37/GJ respectively.
Hydro levels remain above the average for the time of year, however they continue to fall away, currently at 105%.
As with International Carbon markets, prices for spot NZUs have continued to fall, currently at $23.25. This is the lowest prices have been since July 19. The surrender obligation included in our gas price is $1.26 ($/GJ).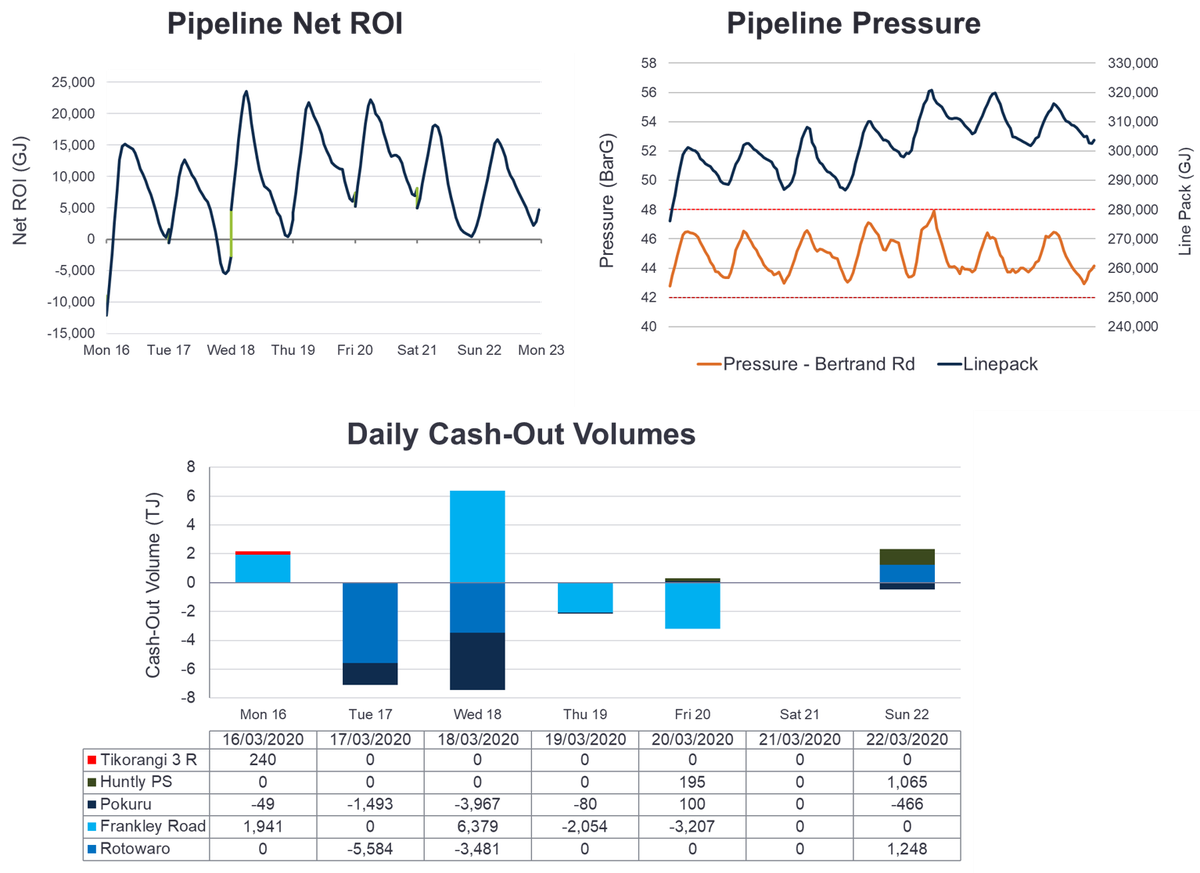 Cathy Lawless, Markets Analyst
Feb. 4, 2020, 11:07 p.m.