We provide flexible packages and rates, to support your business activities when and where you need it.
Our services
We help keep your business informed with the latest energy market data through a suite of essential products:
SCADA – real time SCADA MW generation, load and HVDC at each node
RCPD – Regional Coincident Peak Demand reports of load and current load peaks for each region
em6 load forecast – a subscription-based load forecasting service for the New Zealand energy industry
Prices – reports detailing NZ electricity forecast, dispatch and final prices.
Some of our customers use all these products, some use just a few. Whatever your needs, talk to us today about how em6 could help your business get ahead.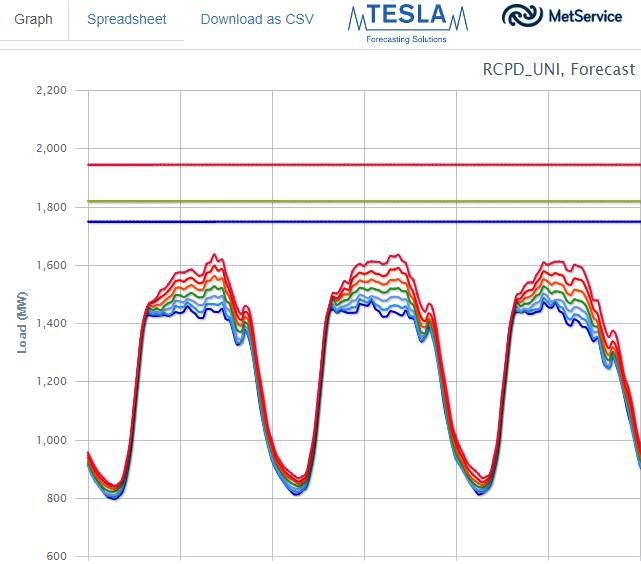 spotlight on: em6 Load Forecasting
We've partnered with TESLA to deliver a subscription-based forecasting service.
Our forecasts can deliver value through:
basis risk management
generation scheduling to optimise revenue
network and peak load management
demand analysis to optimise peak load connection charges
forecast analysis of market prices
demand response.
We're happy to arrange a demonstration of this product – just get in touch and one of our team will be in contact.